If you're looking to green your fleet, now may be the best time to do so.
Crosspoint Kinetics last month announced that its Kinetics Hybrid for class 3-7 trucks and buses qualifies for Drive Clean Chicago vouchers which would reimburse up to 80% of the cost for a Kinetics Hybrid as part of an ongoing $14 million initiative to reduce noxious emissions in the region. A similar program for New York City area fleets began last year through NYSERDA.
"These vouchers are a great way for fleets to go green and reduce vehicle pollution around Chicago and New York," said John McNichols, product director for Crosspoint Kinetics. "With a Kinetics Hybrid for under $9k, fleets will be able to see a substantial return on thei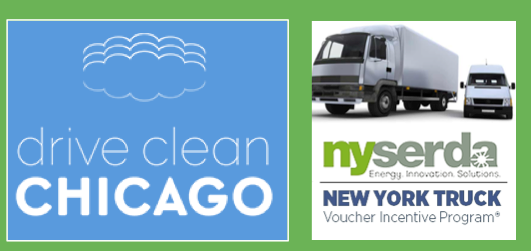 r investment in a year or less, meaning that it really does pay to be environmentally conscious."
The Kinetics Hybrid system quickly transforms class 3-7 buses and trucks into more fuel-efficient and cleaner running vehicles. Fleets have reported up to 30 percent more miles per gallon and a comparable reduction in emissions when the hybrid is used in heavy start/stop duty cycles like those found in Chicago and New York City.
Both voucher programs are based on a first-come, first-served process until all funding is allocated. For more information, visit http://crosspointkinetics.com.
Category: Hybrids