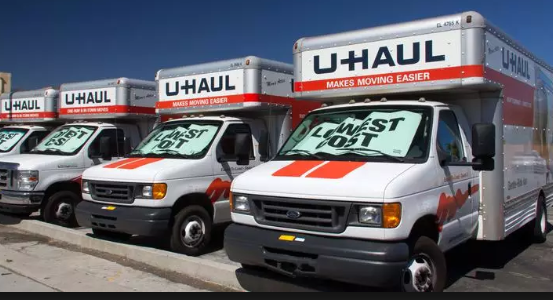 U-Haul offers unique perspective on U.S City population migration
According to the latest research, the top five growth cities in 2018 may be a bit of a surprise according to U-Haul.  They included Spring, Texas; Manhattan, N.Y.; Harrisburg, Pa.; and the Grand Rapids/Wyoming, Mich., market.

While migration trends do not correlate directly to population or economic growth, U-Haul growth data by some measures can gauge of how well states and cities are attracting and maintaining residents. The data draw is extensive, including geographical coverage from more than 21,000 U-Haul truck and trailer sharing locations.
Here's what the company found:
Sacramento/Roseville arrivals of one-way U-Haul trucks rose 7 percent while departures rose only 1 percent from the market's 2017 numbers. Arrivals accounted for 51.8 percent of all one-way U-Haul traffic in Sacramento/Roseville to make it No. 1 for netting do-it-yourself movers.

"This market is an attractive option for those who have been priced out of the Bay Area," stated Aaron Anderson, U-Haul Company of East Sacramento president. "There has been out-migration from parts of the Bay Area in recent years, but many movers are remaining in-state because they can find affordability in Sacramento and Roseville.
Other California locations to rank among the nation's leading growth markets are San Francisco (6); Palm Springs/Cathedral City (14); Davis (16); Temecula (19); and Concord (24). Florida boasts five cities on the list, while Pennsylvania, Texas and South Carolina have two. Manhattan is the lone New York destination among the top 25.

U-Haul U.S. Growth Cities for 2018
1. Sacramento/Roseville, CA (6)
2. Spring, TX
3. Manhattan, NY (21)
4. Harrisburg, PA
5. Grand Rapids/Wyoming, MI
6. San Francisco, CA (17)
7. Greenville, SC
8. Fort Lauderdale, FL
9. Madison, WI
10. Kissimmee, FL (15)
11. McKinney, TX (8)
12. Pittsburgh, PA (7)
13. Springfield, VA
14. Palm Springs/Cathedral City, CA
15. St. George, UT
16. Davis, CA
17. Bradenton, FL
18. Myrtle Beach, SC (25)
19. Temecula, CA
20. Takoma Park, MD
21. Port St. Lucie, FL
22. Smyrna, GA
23. Boise, ID (2)
24. Concord, CA
25. Davenport, FL
Category: Uncategorized